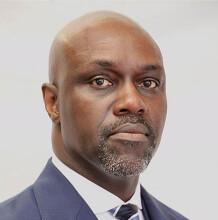 Bobby D. Hicks
Pastor
Bobby D. Hicks was born in Washington DC to Thomas (deceased) and Eloise Hicks.
He's been married to Tyonnie (Ta WAH nee) since 1983. They have 2 adult sons Jeremiah & Aaron, a daughter in love Tanisha and that oh so special granddaughter Nevaeh (Ne Vay). They serve with him in the Ministry.
His life was on a fast track after surrendering to the Lord in 1976. One year later he was given the opportunity to preach his initial sermon. In 1979 he became New Home's first licensed and ordained minister. As a faithful and loyal minister his responsibilities increased as he was selected to serve as the Assistant Pastor in 1982. In 1984 Rev. Hicks was selected as their fourth and current Pastor.
As the church continued to grow numerically, ministries were added to meet the wholistic needs of God's people as they live out the church's motto Finding, Feeding & Fencing.
Among the many ministries are the Seniors Ministry that fellowships twice weekly & Dreams and Visions Christian Learning Center that educates 2-4 year olds. Additionally, the Ministry has burned mortgages and purchased property for future growth. Foreign missions expanded to Kenya and Uganda included building a school with a feeding program. Also, Pastors were fully supported to perpetuate the work of the Kingdom
Both Television (Comcast) and Radio (Praise 104.1) broadcasts can be seen and heard weekly. Pastor Hicks' ministry gifts continue to open doors for Preaching, Teaching & Evangelizing. He lives by Psalm 37:23 "The steps of a good man are ordered by the Lord: and he delighteth in his way.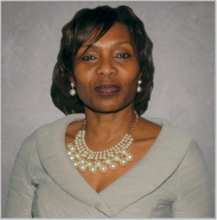 Tyonnie G. Hicks
First Lady & Event Coordinator
Lady Tyonnie G. Hicks is a native Marylander.
Upon making the ultimate decision to give her life to the Lord she joined her one and only ministry New Home Baptist Church.
While growing in the knowledge of the Word, her calling to the teaching ministry was realized.
Navigating through life's triumphs and defeats through the application of the Holy Scriptures draws her closer to the Father.
As a perpetual work in progress, she knows the necessity of staying yielded to the hands of the Potter…Christ Jesus The Lord.
Although life is busy, she not only treasures but intentionally makes room for family time.
Traveling, music, being a foodie, taking photos and enjoying all aspects of nature are some of her simple pleasures.
But seek ye first the Kingdom of God, and his righteousness; and all these things shall be added unto you. Matthew 6:33
#shalom